How we can actually support women
Empowering women should happen all year round and not only during the month of March, however, since this month focuses on supporting women be it at home, in the workplace or even in your community, you might also want to know how you should go about it, without making them feel small or intimidating them.
Since the turn of the century, we are seeing more and more women joining the workforce and stepping into male-dominant sectors in the workplace as well. Today there are fields that might see at least one female employee working along with the majority of male employees. In such environments, it is easy to feel intimidated, not because women are not skilled or knowledgeable in the field, but because the men that work with them would always try to intimidate them verbally or through certain actions.
While we are on the topic of breaking the bias, these traits should not only apply to empowering women it extends to empowering any gender. Yet when it comes to women, there is always room for men to take the upper hand as they try to prove that they are physically capable of doing certain tasks better and faster than women do.
What people tend to overlook is that women have the ability to endure and are a resilient species, and they have proven just that during the pandemic. In many countries, women have become more vulnerable as they were homebound and were forced to be in the same space for a prolonged time with partners who were abusive towards them, which has tipped the scale of the domestic violence cases that are reported.
According to a study conducted by the University of California Davis, the pandemic had challenged the mental, physical well being of many women whilst burdening them to also work double-time to continue to advance in their careers. It is quite clear that with physical distancing in place and many worksites shutting down all over the world, only very few jobs were able to transition to working from home.
While this opened up many opportunities for women who were capable of taking up work that was computer-based, affected their work-life balance. So how can we as a community step in to empower the women that live around us?
Sociologist and Author Tracy Bower PhD who wrote The Secrets to Happiness at Work notes that to create the condition of happiness there are two solutions that involve agency and structure. Meaning that they have the ability to take personal action and influence the system around them.
According to Bower, there are five ways to empower women as communities:
Manage your bias

– When you are, talking to a woman; set aside your prejudices and provide positive reinforcement to influence their thinking, behaviour and the choices they make. A 2021 US

study

revealed that 38% of people preferred to work for a female boss. This statistic itself can form a bias; therefore, it is better to present the statistic in a way that says 'people preferred to work for brilliant female leaders'.
Pay attention –

Given that we are pushed to read people all the time, it is easy to lose focus on people around you. Our attention span is decreasing and it is important to conserve that resource. Pay attention to the moods, behaviours, outer appearances of the women in your community. Take time to listen to their grievances, their hopes, and their approach them with empathy and compassion. Always make sure that you validate her feelings and remind her that she is not alone.
Create opportunities – Women seem to thrive in work environments that provide the flexibility and support to complete their tasks. Workplaces and even communities should therefore look at ways to support them by influencing workplace policies to allow them to work around their schedules of taking care of their children, attending to the household work or having to fulfil personal responsibilities.


When work-from-home methods were put in place, women seem to have joyfully embraced it and are thriving in their careers as they continue to work-from-home yet manage to achieve the day's workload. Furthermore, provide them constant feedback by words of encouragement or even positive reinforcement to improve their skills at the workplace or in their households.
Give praise –

Women are prone to develop self-doubt and can easily undergo

impostor syndrome. Make sure you praise them when they complete a task or they step into troubleshooting to fix problems in a project. Anyone will feel motivated when praised for his or her skills and for making themselves resourceful.
During group gatherings or meetings always, make it a point to appreciate a woman's contribution that helped towards the success of completing tasks at the workplace or even in the community.
Be authentic –

Open up about your stresses and share your vulnerabilities with women in your community or workplace, then they too will

understand that everyone

has their difficulties and weaknesses. When people admit their mistakes people will feel validated about the way they feel or how they go through life experiences. This creates strong bonds and forms a circle of trust among communities that can be empowering and supportive towards the women among them.
The best support that can help you advance in your career
March is the month of celebrating girl power and empowering the superwomen in our lives. This year, the theme for International Women's Day works around breaking the bias in every sphere, yet that is a battle that women keep losing half the time.
This is mainly because women have to work hard to prove that they are worthy of recognition and are worthy to sit at the high seat of the decision making process. This process is often hampered in competitive work environments, as there is always a male who will have better qualifications and more experience given that they are not burdened with the responsibilities of childbearing, running households, and having to strike a work-life balance in an increasingly demanding world.
Having female friends in such a work environment or even in general can benefit immensely for women who are ambitious to shatter the glass ceiling. Not all women have the fortune to work under woman bosses or have a workplace that has a majority of females to work with.
Yet when one gets to work in such a work environment one might notice how supportive they become since they empathise with our daily battles to reach your career goals, improve contribution towards building the company they work for, whilst looking to be a good homemaker or partner to her family.
So why is it important to have a circle of female friends?
In my career progression, I have had many female bosses as well as counterparts that have always supported me in securing consultancy work that they believed that I would be able to take on. Even when I have lost confidence, they would always remind me that I could always learn on the job and that I should take up the offer anyway or go and give it a try at the screening interview.
Their faith in me has partly helped with where I have reached in my career as a writer and as a media consultant.
In a study conducted by the Proceedings of the National Academy of Sciences of the US they analyzed the gender composition and communication pattern predicted on women's leadership success within an organization.
Researchers used a quasi-experiment to determine the causal interference in rising to the leadership ranks based on human and social capital variables. While leadership placements based on one's educational qualification were seemingly equal, high-placing women who have inner-circle contacts act like a clique and were able to maintain a level of contacts that never overlapped with their inner circle's members.
So how can women improve building their inner-circle, well you have to only follow these steps:
     

Go beyond networking

– rather than just networking get to know a little bit more about the women that you meet when you go for workshops or conferences

     

Give priority to build relationships

– while building your relationship with the women you meet, also make an effort to get to know their other female friends

     

Nurture the connections that you make

– Once you get to know their strengths or specializations always seek advice from them or even lookout for ways you could get their support in your career growth

     

Always make space for other women

– Recognise the good work and the hard work that women in your workplace do, give credit where it is due and do not be shy to praise such women on their achievements or when they offer to help troubleshoot an issue in your processes.

     

Improve your sisterhood

– Maintain the inner circle by keeping in touch with them to bounce ideas off, seek advice, and confide in them your grievances. They will be your best support system and will be there to fix your crown when it falls.
Understanding the issues that make women believe they have impostor syndrome
As workplaces attempt to strike a balance in gender, we see an increase in women joining the workforce each year. Today some workplaces have more women, making up over 70% of the staff. However, does this mean that the workforce is finally opening avenues for women to succeed in their careers and provide them with the environment to grow as professionals? Unfortunately, we still seem far from achieving that.
In my years of working for different comms related industries, I have met women who are efficient in handling roles that require a complex level of administrative and people management skills. However, these individuals are prone to burnout and are not comfortable in handling the internal politics that come their way.
See, there is this longstanding conditioning where the hierarchy or the conservative work ethics feel challenged when there is a woman taking charge of a project that is high profile. There is always room for the office gossip 'she must be going to bed with her client', 'she is gunning for that promotion', or 'there is someone in the shadows helping her with all this work' etc.
These types of judgement by the work environment often place such individuals in a position of vulnerability and can make them feel belittled and bullied, affecting the way they continue to perform at their workplace. Women start to doubt their abilities, skills, and even their qualifications to be leading projects or assignments that they work on, despite the clients constantly praising their efforts on such instances.
These individuals start to lose their confidence to complete the task, which in return, affects their productivity and efficiency often resulting in them being removed from the lead role and getting placed as the assistant to the newly appointed project lead (who is oftentimes a male).
It is at this stage when women start to develop 'Impostor Syndrome'.
What is Impostor Syndrome?
In 1978, psychologists Pauline Rose Clance and Suzanne Imes came up with the concept of the 'impostor phenomenon' following a study they had conducted on high-achieving women. Concluding their study, Clance and Imes hypothesised that; "despite outstanding academic and professional accomplishments, women who experience the impostor phenomenon persist in believing that they are not bright and have fooled anyone who thinks otherwise."
Impostor syndrome sets in when one starts to doubt their abilities and begins to feel like a fraud. This phenomenon disproportionally affects high-achieving people that are led to believe that they accomplished successful results with their capabilities. This later leads them to question the accolades they receive once they complete a task.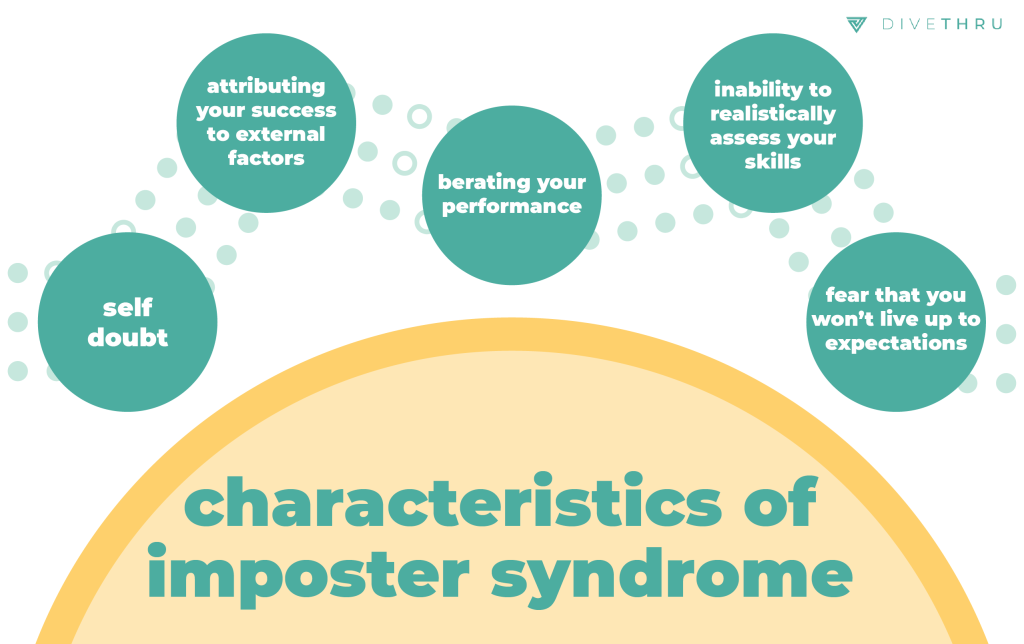 Is it fair to blame women?
Considering how the judgement, bullying, and aggression by others cause women to develop deep anxiety and self-hatred for being a high-achiever, plagued by the feeling that they are frauds; it is not fair to blame women for displaying signs of Impostor Syndrome. This can also lead to individuals undergoing trauma in the workplace who start questioning whether they would fit in with the changing hostile environment at work. They question whether their colleagues would start to hate them because they have lost self-confidence to complete the task, and might even lead them to depression.
Talisa Lavarry, author and founder of Yum Yum Morale – workplace diversity, equity and inclusion consultancy, was brave enough to write a book reflecting on impostor syndrome titled 'Confessions From Your Token Black Colleague'. Lavarry, a woman of colour, explains how systemic racism and bias had affected her to fall prey to impostor syndrome when she worked on a high profile event that had invited Barack Obama to deliver a keynote speech during the former President's tenure.
Addressing the hostile work environment
The biggest issue that women face is that there is no public platform which is willing to speak out about how one could overcome impostor syndrome. For instance, there are enough and more career development workshops for men who can draw inspiration from role models that have succeeded after overcoming deep depression, and have found a hack to be successful in the work environment.
Unfortunately, it is a little more difficult for women to find role models that they could relate to and could draw inspiration from to take pride in their competence, acknowledge their contribution to improving their work environment, or affirm their style of leadership.
Moreover, workplaces rarely look at individual or customised solutions for issues caused by the systemic discrimination, stereotyping, racism, and abuse of power that is deep-rooted which in return pushes women to deal with the effects of battling with uncertainties, which is normal in any professional's life regardless of their gender identities.
Women underrepresented in management positions
According to Professor of Business Psychology, Tomas Chamorro-Premuzic of University College London and at Columbia University, there are three popular explanations for the clear under-representation of women in management:
     

They are not capable (endorsed by conservatives and chauvinists);

     

They are not interested;

     

They are both interested and capable but unable to break the glass ceiling: an invisible career barrier, based on prejudiced stereotypes, that prevents women from accessing the ranks of power (liberals and feminists prefer to endorse this explanation).
Chamorro-Premuzic notes that the reason for the underrepresentation of women in management is caused by the work culture's inability to distinguish between confidence and competence. Researchers have found that people who are self-centred, overconfident and those who display narcissistic traits tend to lead groups and such personality traits are not often equally common among people who identify themselves by different genders.
To share one of the least counter-intuitive findings in social sciences – women are often sensitive, considerate and more humble than men; this was proved during a quantitative review that involved more than 23,000 participants in 26 cultures.
While a survey conducted by Hogan Assessments suggest that men are consistently more arrogant, manipulative and rick prone than women. This implies that the very psychological traits that enable male managers to rise to the top of their corporate or political careers can be responsible for their downfall as well. This clearly explains why many incompetent people receive promotions to management jobs rather than competent people getting due recognition.
Chamorro-Premuzic further reveals that on a women's journey to achieve leadership positions at their workplace, or even in their political careers, they face many barriers including having to shatter the very thick glass ceiling. Unfortunately, the lack of career obstacles that are in place for incompetent males to achieve leadership positions is a pathological system that rewards men for their incompetence and punishes women for their competence, to everybody's disadvantage.
Steps to overcome impostor syndrome
Rather than attempting to fix individuals, we need to look at creating an environment that fosters different leadership styles which need to be inclusive of race, ethnicities and gender identities.

Competent people might not always have a confident outward appearance, and outwardly, confident people might not always be competent at completing a task.

Change the narrative of 'we need to fix women's impostor syndrome' by addressing workplaces biases, toxic cultures that fuel the concept. Promote inclusive work cultures to ensure that women regardless of their race, ethnicity or gender identity could thrive.

Help employees to channel healthy self-doubt into positive motivation, which can be best fostered within a supportive work culture.
If we act on the above steps, we can prevent misdiagnosing women with impostor syndrome for good.
Malaysia has long been known for its lag in digital adoption by businesses. Even before the pandemic, small to medium enterprises (SMEs) were underperforming in terms of output and productivity levels. These existing weaknesses were exacerbated by the rise of COVID-19 cases, especially in the retail sector with retailers who prioritised physical stores over omnichannel strategies being affected the most.
In February 2018, prior to the global pandemic that had negatively impacted all industries, Yuet Whey Siah launched SKALE, an all-in-one marketing platform for offline and omnichannel businesses. The idea came about when she was running DREA, a real estate lead generation marketing platform that provided her with the opportunity to engage with business owners across multiple sectors – many of which owned traditional brick-and-mortar businesses without more modern avenues for further expansion.
Having previously been involved with Unilever and Capitaland, this problem reminded her of how many FMCG and CPG brands still struggled to get consumer insights because of the lack of relevant data. In establishing SKALE, Yuet aims to provide an alternative for traditional brick-and-mortar businesses to approach new customers and collect customer data, driving in-store and online sales.
We spoke to Yuet Whey Siah, Founder of SKALE, about why businesses should invest in consumer insights and how her digital marketing platform provides a solution to keeping up with the fast-changing consumer behaviour.
What was your journey towards starting SKALE with your team and the industry gaps you noticed that led you to begin your business?
The journey began in 2019 when I was running and growing a marketing automation platform for SMEs in the real estate industry. During that time, I had the opportunity to speak to many business owners, founders of brick-and-mortar businesses. These businesses typically sold their products or services in the physical store and represented ~85% of the retail sales in the country.
I heard first-hand the challenges these business owners faced when it comes to marketing their stores and getting new customers into the store. That inspired me to create a marketing platform that was simple to use, yet effective in driving results for brick-and-mortar businesses.
How do you envision SKALE to become the ultimate go-to marketing solution for both brick and mortar SMEs and enterprises? 
We recognize that brick and mortar SMEs are at a very different phase of digitalization from that of an enterprise. Some enterprises have started adopting solutions in-store that allows them to capture customer data or even track in-store sales conversion whereas many of the SME brick and mortar businesses are still at the early stages.
In order to empower both brick and mortar SMEs and enterprises, SKALE's platform is designed to accommodate brick and mortar businesses across all stages of digitization and requires no integration with existing cashier systems for it to work seamlessly.
More importantly, in order to be the go-to marketing platform for all brick-and-mortar businesses, SKALE is empowering marketers, agencies and associations that are working with these businesses-  with SKALE's technology so that we can collectively drive success.
What positive impacts do you think SKALE is able to drive and how do you plan to initiate them?
SKALE's mission is to be able to empower brick-and-mortar businesses to be able to drive footfall and sales, grow a customer database and keep their customers returning.
To do that, SKALE allows businesses to be able to launch geo-fencing ads to capture the most actionable shoppers near their store. Brick and mortar businesses can effectively incentivize shoppers to visit the store and convert through SKALE's app-less Digital Vouchers and track sales conversion across multiple touchpoints, be it with the scanning of a unique QR Code, pin code, voucher redemption or through a receipt upload.
In particular, SKALE allows brick-and-mortar businesses to capture a wealth of customer data from each interaction and be able to utilize these information to keep their customers coming back or to upsell / cross-sell.
How does SKALE stand out as a specialised digital marketing platform for brick and mortar businesses and how does it continue to drive tangible results for its users? 
There are many marketing platforms out there, but they tend to drive greater impact for ecommerce businesses where data and a shopper's interaction is easily trackable. In the brick and mortar world, these interactions and shopper behaviour are often not tracked and brick and mortar businesses stand to lose out on the same opportunities that are made available to ecommerce players.
Beyond being able to drive footfall and trackable sales, SKALE allows businesses to act upon the customer data that is being captured with each offline interaction (e.g. voucher download, redemption, scanning of QR code, receipt upload) and trigger targeted SMS / email to these shoppers to remind them to visit the store, or to introduce new products and promotions.
Data is only as important as how we want to use it, and SKALE is the platform that helps these businesses acquire the data and offers them a myriad of ways to utilize these data to drive tangible results.
What was the thought process like while designing and creating the SKALE platform? 
From the onset, we knew that in order for the platform to be effective for brick and mortar businesses, it must not first require any integration with their existing cashier or POS systems. We also knew that the challenge was in acquiring new shoppers, and not just retaining existing shoppers. This was incredibly important in defining how we created the SKALE platform.
What challenges and successes did you face along the way since starting this entrepreneurial endeavour? 
One of the key challenges we experienced was with changing Brick and Mortar SME's perception that Digital Marketing only works for ecommerce businesses, and that it is unable to drive the same impact for physical stores. This is however untrue and there are many ways brick and mortar businesses can promote their brands online yet drive impact in-store with the right platform.
Throughout this journey, we have had significant success working with numerous brick and mortar businesses including malls, consumer good brands and retailers big and small. We were able to help brands drive in-store success and achieve 10x – 30x returns on their marketing. Notably, SKALE was able to work with a mall group to drive 7 digit sales for its tenants within a month
How will your vision affect SKALE's growth and how do you plan to increase brand presence in SEA key markets?
In order to grow our brick and mortar users, SKALE is working closely and empowering marketers, agencies and SME brick and mortar associations in the region – with SKALE's technology so that we can collectively drive success in the ecosystem. In addition to our presence in Malaysia, Singapore, Indonesia and Philippines, we are also excited about opening up new offices in other South East Asia markets to continuously acquire and enable more brick and mortar brands.
What does the future of SKALE look like and what can users look forward to moving forward? 
Our mission is to enable brick and mortar businesses, big and small to drive success in the store. This year, our users can look forward to even more initiatives to help support SMEs that are badly affected by the pandemic. In 2021, SKALE was able to bring together a few hundred retailers in Singapore in a nationwide digital voucher sale event, named VoucherFest and this year, SKALE looks forward to bringing together even more retailers in Malaysia to jointly drive footfall recovery and sales.
By Prof Dr Pradeep Nair, Deputy Vice Chancellor and Chief Academic Officer, Taylor's University
The World Economic Forum (WEF) published 'The Future of Jobs Report' in 2020, warning that recession and the robot revolution may displace 85 million jobs by 2025. Machines are set to take over information and data processing, administrative tasks and routine manual jobs of white collar and blue collar workers.
The Covid-19 pandemic, border closures and national lockdowns have accelerated these changes in an unprecedented way, with businesses across the globe hastening their digitalisation of work processes and automation, with millions of low-skilled workers bearing the brunt.
Yet, the silver lining is that an estimated 97 million other jobs would be created, especially in industries requiring soft skills such critical thinking, creativity, reasoning and communication. These industries include artificial intelligence, content creation, engineering, cloud computing, and product development.
The catch is – are you the kind of worker that companies want to keep, or hire, in 2025?
The WEF says that to keep their jobs in the next five years, 50% of workers will need to reskill. In fact, by 2022, 42% of core skills required to perform existing jobs are expected to change.
Perhaps it is during the pandemic that many have realised that they need a fall back plan, which would enable them to value add to their current set of skills or quickly switch to a different industry. At Taylor's, we've seen an increasing interest in courses such as data analysis, computing and education.
It's with this realisation that workers have to pivot their careers and align with industry needs, that the Malaysian government allocated RM1billion in Budget 2022 for upskilling and reskilling programmes.
This also accommodates tax reliefs for those looking to level up their skills, with exemptions ranging from RM1,000 to RM2,000 for expenses incurred when attending reskilling and upskilling courses, claimable until 2023. Those looking to attend private upskilling courses would also be given a RM7,000 tax relief for their course fees, as long as they are enrolled in an approved institution or body.
Reskilling and upskilling can take many forms; such as through added responsibilities in a current job role, job rotations, being coached by peers or through a company's learning and development programme.
However, one can agree that there are obstacles – be it company policies, lack of opportunities, or the structured manner of job roles – when employees want to 'try out' other job roles they are not skilled for, or to take up a company-funded programme with regards to a skill that is not at all related to their job.
Nevertheless, if you're looking for flexible short courses that helps you gain the required skills you desire without hurting your pocket, and even gain certification for it, there are microcredential programmes available.
What are microcredentials?
Microcredentials is an industry recognised certification of learning of a smaller set of courses with credit value. It is designed to verify, validate, and attest that you have the knowledge, skills, or competencies in a specific area.
They are shorter, focused on a specific topic or skill, and more flexible than a traditional degree and designed according to the current market trends for various industries and professions.
Alternatively, those who have time on their hands could consider postgraduate courses, with an end-goal in mind. A Master's or PhD programme would be appropriate for those wanting to deepen their knowledge in a particular area in an industry, or pivot their career into a different industry altogether such as counselling or teaching, or use this as a stepping stone into research and academia.
One may also enroll in a Master's course if he or she is aiming to stand out from other job candidates, gain management skills and form networks in the industry, such as in the case of pursuing a Master's in Business Administration.
Additionally, one can also look into postgraduate diplomas, which is a shorter duration compared to a Master's degree.
No matter the route you take, the signs are clear; we need to start taking note of the changes in the job market and in the industry, and act before we are left behind.
Options for upskilling and reskilling is critical for Malaysians at this juncture, as a report published by McKinsey & Co (McKinsey) titled 'Automation and adaptability: How Malaysia can navigate the future of work' confirms the global findings of WEF.
By 2030, we will see 4.5 million people losing their jobs in Malaysia. That is approximately 25% of the workforce in the country.
Fortunately, new jobs that are emerging are those that can co-exist with technology, hence the need for working adults to upskill or reskill not just for career progression or a career switch, but to keep their jobs.
Such options will be increasingly mainstream as people approach education with a lifelong learning mentality, interspersing education with their working life, as various waves of the Industrial Revolution and disruptions to the industry continue to emerge.
The recent self-care revolution has empowered many of us to prioritize our own wellbeing. As employee burnout soars during the pandemic, this paradigm shift supports the importance of wellness in the workplace. Workers have been quitting their jobs to put their mental health and wellbeing first after feeling burned out from working through a global health crisis. Now wellness has become a top priority in the workplace to help employees live a more healthy and balanced life.
Signature Market, an online platform for wholesome products, is the first e-commerce company to prioritize work-life balance for mental health and employee wellbeing. The company's culture and workplace flexibility can be seen in their Portals Marketing Manager, Adrian Choong, who manages to spearhead all of their online external portals and platforms while being a spin instructor at FLYPROJECT and a HIIT instructor at Movement Method Fitness.
Read on for his advice on practicing a healthy work-life balance to avoid getting burnout and having unnecessary stress.
How do you cope by putting on two different professional hats at the same time?
First of all, I believe whoever that works in the e-commerce industry knows that due to the fast paced working culture, overtime and long working hours are actually a norm for us, but I really appreciate that Signature Market is the first e-commerce company that I work with which really prioritizes work-life balance.
However, I would also like to emphasize that it is very much related to our self-discipline and efficiency. I am always eager to learn new knowledge and skill sets to improve my work quality and speed. I also found that procrastination is one of the biggest issues for most of us, so I started to practice advance planning to minimise as many last minute tasks as possible.
To be honest, anyhow it is still challenging , but I enjoy being busy doing things that I really enjoy, especially when my roles and work-ethics may inspire others.
How do you manage your work-life balance and how has it helped you to keep your mental health in check?
As I mentioned above, for me self-discipline and efficiency are the important keys of my work-life balance.
Efficiency very much depending on how much you understand your profession, I always said defining the 'why' is much more important by just knowing the 'how' as nowadays a lot of us rush to just looking for methods to complete our task by not understanding the task, so when come to the same task with different situation, a lot of us start making mistakes and this is what low efficiency.
Self-discipline is a huge topic, but here I would like to talk about time management, a lot of us are so used to working for deadlines but then that's when stress starting to happen, why not working in advance especially for those routine tasks so we could still handle calmly when ad hoc task kick in.
What were the many challenges you've experienced in your previous working experience before Signature Market?
I have been working in the e-commerce industry since I graduated from university, long working hours is the biggest challenge that I have experienced in most of my previous companies. But at the same time, I would like to say my previous negative working attitude is actually one of the causes of the challenge as well.
It's interesting to know you are also a Spin Instructor, is that something that you really like to do as a hobby? 
Definitely! I believe we need to really enjoy what we are doing, only it will be sustainable. If you don't see me in the gym just yet, I am most probably on my way to the gym.
How do you keep your energy uplifted as a Marketing Manager in a very fast-paced working environment and, at the same time, as a fitness enthusiast / professional Spin Instructor? Don't you get tired as it must have at least affected your mental wellbeing? 
I do get tired or sometimes a little bit of burnout, however I am lucky to always have support from friends and family (which is so very important!), especially my workout community, a bunch of awesome people that are having great success in every aspect and enjoying life at the same time. They really inspired and motivated me.
In this new-pandemic era, many are struggling with mental health due to work and financial crisis. What's your advice to the many millennials out there who would like to pursue more than just one profession in order to earn more and maintain a comfortable life?
Be grateful with whatever we have, happiness is precious in our life.
Knowing our own limits, do not over commit, but at the same time do not be too comfortable in your usual zone, always know when to challenge yourself.
The first day of a new job is always the trickiest. Your mind is flooded with self-doubt as you question your capability and self-worth from the smallest, "Am I dressed right?", to the biggest, "Should I reply to this email thread?". Everything we say and do during the onboarding process has an amplified effect, especially to ourselves and our mental state. New job anxiety has always been common, but it has also increased as we continue to navigate through a remote set up, which brings its own set of challenges.
Before we share how to shake off these nerves, let's take a moment to celebrate your win! Whether you're starting a new role fresh out of university, or if you've finally managed to secure a job following the great COVID-19 retrenchment, be proud of yourself for countering a challenging chapter in your life. Now for the next challenge – navigating a new environment, team, culture, dynamics, people and nuances. It takes an average of three to six months to really assimilate and feel at one, or at least a certain degree of comfort, with your new company and its building blocks.
As we continue to take precautionary measures, remote onboarding may not be the best arrangement, but it is conquerable. Hence the question: how do you handle remote onboarding anxiety?
Build A Routine
Everyone has their own routine that helps them start their day. Whether it's a large cup of Joe to get your engine running or 15 mindful minutes of journaling, don't compromise these moments of self-care. They ensure your balance, which you'll need along with normalcy, to stay grounded as you settle into a new space and get to know new people.
Start Your Days Earlier 
Starting your days a bit earlier during the onboarding process is a handy trick to help ease your anxiety and make time for your morning routine. Schedule at least half an hour, before starting your work day, to plan ahead and prepare – create to-do list or come up with questions for Google Meets. Adding a bit of structure while learning to adapt to new settings can do wonders!
Silence your imposter syndrome
Regardless of how much experience you have, it's common for newbies to feel out of place. If you're having concerns about your new role, reach out to a colleague who can help outline things more clearer. Sometimes we tend to be our harshest critic, so having a discussion with a third party can help you identify the areas you actually need help with and the areas you were just overthinking.
Learn to unread things
One of the key things that contribute to heightened anxiety during remote onboarding is the way we communicate. (The Microsoft Teams ringtone still haunts some of us!) Whether you are a straight shooter or a fluff master, there's always a chance of having a misunderstood or misinterpreted conversation. One valuable trait, especially in a world of Google chats and Zoom calls, is to learn how to unread between the lines. That awkward silence during a call is more likely to be an Internet connection issue instead of your new colleague being cold.
Celebrate the small wins
Again, you've made it through the first hurdle and definitely deserve to celebrate! Yes, there will be many more to come, but instead of letting them pile up and get to you, relish in the small successes. Celebrate each and every hurdle you get through from day 1 till day 60. Then evaluate how far you've come and treat yourself!
With all that has been going on, it's high time we practice acceptance and patience while embracing the process one day at a time. We wish you all the best for your remote onboarding process and hope these tips help smooth out any bumps along the way!
Nothing sparks creativity quite like boredom. When the Malaysian government announced the Movement Control Order (MCO) in March 2020, it left many people in a state of lockdown limbo. However, some good that has come out of it is that instead of (or in addition to) falling into a consistent routine of Netflix and napping, people across the country started to take up new hobbies and generate another stream of income by turning them into a side business.
GlobalData saw a boom in the e-commerce market since the beginning of the pandemic. Just scroll through TikTok for 10 minutes and you will almost certainly come across a video promoting a small business with the hashtag #smallbusinesscheck. For some, these new businesses have kept them afloat during the pandemic, while for others, it has offered encouragement to start their own side businesses.
From crocheting and tufting, to handmade soaps and candles, you can build a complete home business using your creative skills. Here are 5 ideas to get you started:
Jewellery
Who doesn't love handmade jewellery? It makes a great sentimental gift for your loved ones. Since it's small and lightweight, it will be easy to pack and ship if you sell it online. The materials you can explore include polymer clay, gemstones, leather, beads and more.
Handmade soap
With self-care rituals on the rise, soap and bath products have been trending, especially from brands that are vegan and cruelty-free. You can make a basic bar of soap, or buy moulds and dyes to create different shapes and colours. Not forgetting, you can experiment with scents as well.
Crochet / Tufting
If you enjoy crocheting and tufting, you can start selling your very own crochet bags, hats or even stylish coasters online. Tufting rugs has become a trend on TikTok, too – you can buy tufting guns and supplies from Tuftinasia and start creating your own personalised rugs.
Candle
Similar to soap, you can also make candles in a variety of shapes, colours and scents. To house your candle, create a polymer clay tray to match.
Digital design
For this side hustle, you can either create content for individuals and businesses, or design and sell your own customised Instagram post templates on Canva.
Happy creating and experimenting!
Premier global nutrition company, Herbalife Nutrition, unveiled findings from its 2021 Asia Pacific Young Entrepreneurs Survey today, which found that 79% of Generation Zs and Millennials in Malaysia aspire to have their own businesses.
Herbalife Nutrition polled 4,093 people in the Generation Z and Millennial (aged 18 – 40) groups to examine entrepreneurship trends across eight countries i.e. Malaysia, Indonesia, Japan, Philippines, Singapore, South Korea, Taiwan and Vietnam.
"The survey uncovered many interesting insights about people's attitudes and ambitions when it comes to entrepreneurship. According to the survey, Malaysia is one of the countries in Asia Pacific that has the highest percentage of people that aspire to have their own businesses, alongside Indonesia, Philippines and Vietnam. With the drive to have their own businesses, many people, especially the tech-savvy generation, can leverage the digital economy with the presence of technology during these challenging times – achieving their goals of following their passion, getting more flexibility in their jobs, having an extra income source, supporting their families and even changing their career.  It is also important to note that self-made entrepreneurs are important as their businesses, no matter the size, can help to keep economic activities going while also aiding the country's economic recovery," said Steven Chin, Senior Director/General Manager of Herbalife Nutrition Malaysia and Singapore.
However, a desire for entrepreneurship does not mean respondents are jumping into it: the average respondent said they believe someone should have five years of experience before starting their own business.
Steven Chin added, "Being on your own comes with its own set of challenges and risks, but it also offers tremendous rewards. Many of us have dreamed about it, but few of us really take the leap, where nearly 8 in 10 Malaysian respondents feel intimidated by their lack of experience when thinking of starting a business. That is why it is important to pick up the right resources such as training and education, having a mentor and further financial resources to navigate in the world of business and improve their chances of success.
Aspiring young entrepreneurs believe their age will help their chances for business success
84% of Malaysian respondents believe that the best time to start a business is when they are still under the age of 40, with average prime age for starting a business at 27 years old. In addition, 45% of respondents believe that their age will help their chances of business success due to the following reasons:
I'm better at adapting to new technology (69%)
I'm more likely to embrace new technology (54%)
More resources are available to me than to previous generations (45%)
Key reasons for entrepreneurship 
When asked about the motivations for their entrepreneurship aspirations, the top reasons include following their passion (46%), wanting more flexibility in their jobs (44%), finding ways to supplement income from reduced job hours (43%), supporting their families (41%), and wanting a career change (39%).
Cost, lack of financial and market knowledge holding entrepreneur hopefuls back
Respondents said the main challenges to starting a business are the initial costs (43%) and lack of financing and market knowledge support (38%). 72% said now is the best time to start their own business but they are intimidated by their own inexperience (72%) and feel overwhelmed by the prospect of starting a business (72%).
Training, financial resources and mentors can boost success
Among the respondents who already started their own business, 59% said they are still open during the pandemic. They listed more training and education (58%), additional financial resources (55%) and having a mentor (49%) as factors that will help them be more successful.
The fourth annual Women of the Future Awards Southeast Asia, the only movement of its kind to recognise and nurture the pipeline of young female talent across the region, in association with NTT, announced today 61 shortlisted finalist across 11 countries comprising Brunei, Cambodia, Indonesia, Laos, Malaysia, Myanmar, Philippines, Singapore, Thailand, Timor Leste and Vietnam.
The COVID-19 pandemic has undoubtedly revealed the enormous reliance on women at home and in the essential services and, as identified by the UN, it has put hard-fought gains for women's rights and representation of women across all industries under threat. It is therefore more important now than ever to shine a light and recognise women's leadership and nurture, develop and support female talent.
This year's line-up is phenomenal, with candidates from all over the region and from truly diverse sectors. From business dynamos and entrepreneurs to athletes and academics, the women shortlisted work tirelessly to empower others, forge new paths and positively impact their colleagues, communities, and the world at large.
The number of nominations received – the highest since the initiative launched in 2018 – reflects the growing and diverse pool of female talent in the region, with shortlisted candidates from backgrounds ranging from astro-physicists to Olympic gymnasts, to human rights lawyers and architects.
The finalists from each category comprise:
Arts & Culture
Nandini Balakrishnan (Malaysia)
Adana Legros (Cambodia)
Melissa Tan Li Hsia (Malaysia)
Pamela Poh Sin Tan (Malaysia)
Red Hong Yi (Malaysia)
Business
Angie Ang (Brunei)
Sharlene Chan (Singapore)
Imeiniar Chandra (Indonesia)
Josefhine Chitra (Indonesia)
Sharon Tan (Singapore)
Sarah Voon Ruyen (Malaysia)
Community Spirits & Public Service
Ruby* (Philippines)
Sereyrath Aing (Cambodia)
Thae Su Aye (Myanmar)
Manoly Sisavanh (Laos)
Jonia Leite Soares (Timor Leste)
Maria Glorian Tomen (Philippines)
Entrepreneur
Pratiwi Hamdhana AM (Indonesia)
Amanda Cole (Indonesia)
Tan Nini (Malaysia)
Thyda Thaung (Cambodia)
Abetina Valenzuela (Philippines)
Media & Communications
Hou Hemmunind (Cambodia)
Falencia Naoenz (Indonesia)
Panha S. Theng (Cambodia)
Benjienen Toledo (Philippines)
Alice Yu Yuebo (Singapore)
Mentor (open to both women and men)
Ireen Catane (Philippines)
Duncan Hewett (Singapore)
Konthea Mean (Cambodia)
Mikaela Luisa Teves (Philippines)
Ma Carmela Vilela-Toreja (Philippines)
Phillia Wibowo (Indonesia)
Professions
Nur Amalina Che Bakri (Malaysia)
Grace Chong (Singapore)
Maria Pilar Lorenzo (Philippines)
Izreen Ramli (Malaysia)
Jiraporn Sindhuprai (Thailand)
Busayapa Srisompong (Thailand)
Property, Infrastructure & Construction
Lim Wai Cheng (Singapore)
Veronica Ng (Singapore)
Chan Pichmonyka (Cambodia)
Mei Tan (Malaysia)
Quek Su Jun Edwina (Singapore)
Science, Technology & Digital
Nur Adlyka Ainul Annuar (Malaysia)
Regine Chan (Singapore)
An Dongmei (Singapore)
Irene Lock Sow Mei (Malaysia)
Yi Lin Ng (Malaysia)
Malypoeur Plong (Cambodia)
Social Entrepreneur
Souphaphone Dangmany (Laos)
Huong Dang (Vietnam)
Louise Emmanuelle d.G. Mabulo (Philippines)
Raudhah Nazran (Malaysia)
Aida Zunaidi/Wei Qi Wong/Ming Chi Toh (Malaysia)
Sport
Farah Ann Abdul Hadi (Malaysia)
Bùi Thanh Huyền (Vietnam)
Lao Khang (Laos)
Jen Macapagal (Philippines)
Nicole Tiamzon (Philippines)
Qinthara Nabigha (Indonesia)
The winners of the Women of the Future Southeast Asia Awards 2021 will be announced on 6 October, 2021 at the awards ceremony at the Hilton Hotel Singapore.
More details can be found on here.
Every year, on April 2nd, World Autism Awareness Day is globally recognised by the United Nations to raise awareness on people with autistic spectrum disorders, including autism and Asperger Syndrome. Member States of the United Nations are urged to provide those on the autism spectrum with the assistance needed to improve their quality of life, so they can lead a meaningful life as an integral part of society.
Autism Spectrum Disorder or ASD is a developmental disability that affects the way people communicate and process sensory information. There is no single cause for it, and it varies from person to person in severity and combinations of symptoms.
This year, the theme of World Autism Awareness Day is "Inclusion in the Workplace: Challenges and Opportunities in a Post-Pandemic World". There is a severe underemployment of adults on the autism spectrum, and on top of these pressing discriminatory hiring practices, those who are employed face challenges in their workplace environments as they don't provide accessibility for persons with autism or other disabilities.
The COVID-19 pandemic has only made these inequalities worse with the loss of hundreds of millions of jobs. To tackle this issue, the National Autism Society of Malaysia (NASOM) has just launched the world's first Certified E-Commerce Specialist (CES) Level 1 Programme for youths with autism in Malaysia. The specialised training and internship programme aims to empower these youths with skills in digital marketing and E-Commerce, providing new career opportunities for the community.
Although the rate of autism is high worldwide, there is still a lack of understanding, leading to stigmatisation and discrimination, that tremendously impacts these individuals, their families and communities. NASOM is working towards achieving an inclusive society in Malaysia where people with autism can reach their full potential, participate in their communities and lead a meaningful life with dignity.
For anyone who loves fashion, shopping and experimenting with different styles, becoming a stylist seems like the ultimate dream job. We've always admired stylists and fashion designers because of their innate sense of how to create looks that complement their clients, as well as make them feel comfortable and confident. To round off our interview series this International Women's Month, where we take a glimpse into the universe of creative women in Malaysia, we reached out to some of our favourite fashion stylists, Haida Yusof-Yeomans and Zulvanny Andiny. Read on to find out what it takes to become a successful woman in the fashion industry and how to take charge of your own destiny!
View this post on Instagram
What does a regular day look like for a fashion stylist?
Zulvanny: There's no such thing as a regular day, I guess, haha. Everyday is different. The tasks might be the same though: we have client fittings, sourcing, meetings, shoots, pick ups and returns, and a lot more! Our days revolve around those activities.
View this post on Instagram
What made you choose this career path and how rewarding has it been?
Haida: The 'path' just sort of landed on my feet quite literally. I had no idea one could make a living from styling people, at that time as well – when I first started, stylists could only officially work behind the scenes and for magazines. I love the job as I love beautifying people.
Zulvanny: Passion and interest. Unlike some people, my interest in styling bloomed quite late – when I was in university studying science. It came from my liking of watching music videos and concerts, as well as my interest in pop culture as a medium to de-stress after studying. It just so happened that I took a chance to learn more about my interest, which eventually, and luckily enough for me, turned into a career. I gotta say, I've been really lucky to be able to turn my passion into a career, and it is indeed very rewarding. It gives me some sort of satisfaction when I know I did a good job on set or with a client. Of course there are days where it's hard and exhausting, but in the end, you find yourself back at it again because it really is just something you like to do.
View this post on Instagram
What was your favourite styling job and why?
Haida: Working with Yuna for her 'Forevermore' music video was a memorable experience for me as she has a vision unique to her style. It's a rarity for many celebrities to want to adopt their own heritage and identity in their look, since everyone looks solely to the West. She and her director-husband, Adam (Sinclair), were keen to listen to my suggestions to create the memorable looks in that music video. Plus, she is one of the most humbling people to work with and we share the same taste in style, which made her super easy to work with!
Zulvanny: It's hard to pick one, really! I have a lot, but if I had to choose one, it would probably be styling Sophia Liana when she was competing in a televised dance competition last year. We did different looks with different themes every week for months. I gotta say, I was creatively challenged, but it pushed me to be better.
View this post on Instagram
How do you define a job well done? Since your styles and preferences may differ from your clients', how do you approach that?
Haida: For me, it's a combination, or partial combination, of positive reception from the masses, clients' appreciation of the look you deliver, PR / designer's approval and appreciation of the look you used from their collection, and most importantly, originality. I always make it a point to discuss or make sense of the client's requests and to talk about what truly fits their own style – and is not copied from another person. This is especially important if it's with a celebrity that has a distinctive personality or if they aim to project a specific image to their audience. The most iconic people are those who stick with their own sense of style and are immortal in people's minds due to their unique sense of style!
Zulvanny: I guess you just feel it when you know you did a great job. I can tell from their gestures whether they are "feeling" the outfit or not. Me and my clients have close relationships, so most of the time, when they don't feel comfortable or would prefer another style, I can kinda sense it or they would just straight up tell me.
View this post on Instagram
Tell us about the fashion landscape in Malaysia – what are your hopes for it?
Haida: Malaysia is slowly improving, but it will take a while until we can achieve fashion capital status. We have yet to appreciate the arts and starting a discourse on this is still unrelatable to the masses. I feel if schools start teaching kids that the arts are on the same level as other streams of education, we can advance further in the field and appreciate more talents – rather than having them move overseas to be recognized.
Zulvanny: It is small, but it's growing. People are more open to different styles now and they are not afraid to wear them out. My hope is for Malaysia to be one of the fashion capitals.
View this post on Instagram
What makes a great stylist?
Haida: Someone who is incredibly resourceful, is able to compartmentalize the many tasks they have to manage in a day, and has a keen eye in fashion in general – not just following trends. A great stylist is also very professional in building relationships and strives to do things out of the box in developing their own unique signature sense of style.
View this post on Instagram
As a stylist, who are your idols?
Haida: I love stylists who push their boundaries. Ibrahim Kamara, Lisa Jarvis, Elisaveta Porodina, Robbie Spencer – all stylists / image-makers who are stuck to their own sense of style. 
Zulvanny: I had a lot of idols growing up, but who had the biggest impact on me would be Raf Simons.
View this post on Instagram
As a business woman, what inspires you and what advice can you give?
Haida: My late mother, first and foremost, and my family. This might sound obnoxious, but it's really my passion to shop and to see how people appreciate my finds is the most rewarding thing that continues to push me towards operating Hydefselections. I think if you truly love your work, it no longer becomes work, and it's true when they say that passion indeed helps fuels you towards achieving your goals.
Zulvanny: Honestly, people whom I met along my career bring so much inspiration to me. I have met and am surrounded by many career women who are hustlers – they are amazing in what they do. Some even juggle being a mother, wife, and the breadwinner in their family – that motivates me to be better and go after my goals. My advice would be: keep hustling and don't give up. Draw inspiration from your surroundings to motivate you (sometimes, something as small as a flower can bring so much inspiration) and don't forget to take care of yourself.
Follow Haida and Zulvanny on Instagram to see more fabulous looks!